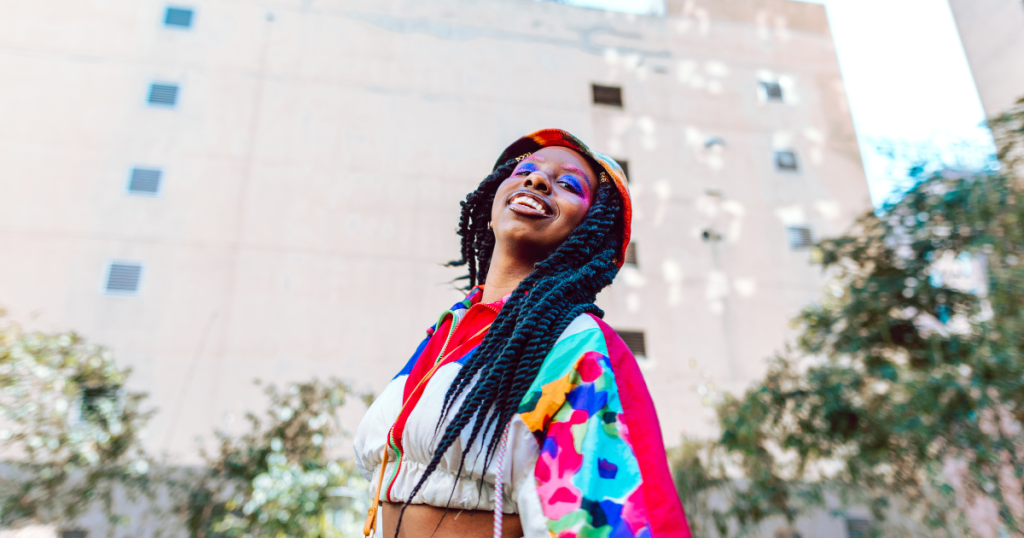 Transgender women face many challenges when it comes to personal style, especially when it comes to finding clothing and accessories that fit their bodies and their sense of style. However, with the right tips and resources, transgender women can find fashionable and flattering clothing that helps them feel confident and beautiful. In this article, we will provide tips and advice on style for transgender women, covering everything from choosing the right undergarments to finding the best dresses and accessories. Whether you are just starting your journey as a transgender woman or have been living as one for many years, these tips will help you build a wardrobe that is stylish, comfortable, and tailored to your unique needs and preferences.
Understanding Your Body Shape
One of the most important things to consider when shopping for clothing as a transgender woman is your body shape. Every body is different, and it is important to embrace and accentuate your natural curves and proportions. This will help you find clothing that flatters your figure and feels comfortable to wear. Some common body shapes for transgender women include hourglass, apple, pear, and straight. It is important to identify your body shape to find clothing that fits well and accentuates your best features.
When shopping for clothing, it is also important to consider your bust size and hip measurement. These measurements will help you determine the right size for dresses, skirts, and pants. It is also important to consider the fit of the clothing as well as the material. Look for items that have a little bit of stretch, as this will help ensure a comfortable fit.
In addition to considering your body shape, it is also important to think about your style and what you want to convey with your clothing. Do you prefer a more classic look, or do you want to embrace bold and bright colors and patterns? Do you want to showcase your curves, or do you prefer a more streamlined silhouette? Answering these questions will help you find clothing that not only fits well but also reflects your style.
Choosing the Right Fabrics
Another significant item to consider while buying transgender women's apparel is the fabric. Different textiles may have a major influence on how an outfit looks and feels, so it's crucial to pick materials that are both comfortable and flattering.
One of the most significant factors to consider is the fabric's amount of elasticity. Look for fabrics with some give, since this will provide a comfortable fit and allow you to move freely. Natural fabrics, such as cotton and linen, are frequently recommended since they are breathable and lightweight. Synthetic materials, like polyester, might be a wonderful choice for more structured items because they are sturdy and washable.
Finally, read the care instructions for each piece of clothing. Look for goods that are simple to maintain since they will save you time and trouble in the long term. Consider if the clothing has to be dry cleaned or washed in the machine, and pick fabrics that are sturdy and will last a long time.
By considering the type of fabric you choose, you can ensure that your clothing is comfortable, flattering, and fits well. With the right materials, you can create a wardrobe that is both stylish and practical.
Experimenting with Colors and Prints
Experimenting with different colors and prints can be a fun and exciting way to express your style as a transgender woman. However, it is important to choose hues and patterns that complement your skin tone and body shape.
When it comes to color, consider the shades that look best on you and make you feel confident. If you have fair skin, pastel colors, and soft pinks may be a good choice, while deeper shades, such as emerald green and sapphire blue, can look great on those with darker skin tones. Neutral colors, such as black, white, and gray, are versatile and can be dressed up or down depending on the occasion.
Prints can also add interest and dimension to an outfit. Bold prints, such as florals and animal prints, can make a statement and add a pop of personality. Smaller, more subtle prints, such as stripes and polka dots, are a good choice for those who prefer a more understated look.
When experimenting with colors and prints, it is important to consider the occasion and the message you want to convey. For a more formal event, choose classic, neutral hues and elegant prints. For a more casual look, opt for bright, bold colors and playful patterns.
By embracing your style and experimenting with different colors and prints, you can create a wardrobe that truly reflects who you are and showcases your individuality.
Investing in Essential Pieces
As a transgender woman, building a wardrobe that is both functional and fashionable can be a challenge. However, by investing in essential pieces, you can create a foundation for your wardrobe that will see you through any occasion.
The first step is to identify the essential items that you will wear frequently and that will form the backbone of your wardrobe. These might include well-fitted jeans, a classic white blouse, a tailored blazer, and a little black dress. When investing in these pieces, it is important to choose high-quality, versatile items that will last for years to come.
Next, consider your lifestyle and the activities you participate in. Do you need comfortable clothing for work? Do you need workout clothes for the gym? By investing in functional, versatile pieces, you can create a wardrobe that works for you, no matter what your day entails.
In addition to the essential pieces, it is also important to have a few statement pieces in your wardrobe. These might include a bold piece of jewelry, a brightly colored scarf, or a statement handbag. These items can add personality and interest to your outfits and help you stand out in a crowd.
By investing in essential pieces and adding a few statement pieces, you can create a wardrobe that is functional, fashionable, and truly reflects your style.
Embracing Your Unique Style
Reveling in one's distinctiveness is a crucial component of self-expression and assurance. It involves identifying what suits you and what provides a sense of contentment. To achieve this, one can incorporate a variety of fashion elements and customize them to align with their preferences, temperament, and way of life.
One way to embrace your unique style as a Transgender Women is to familiarize yourself with your body type and choose garments that complement it. Additionally, one can experiment with various shades and designs to discover what works for them. You can explore vibrant and intense hues, or you can choose more subtle and classic tones. Mixing and matching various patterns and prints can also be an amusing and lively way to craft a new appearance.
Moreover, investing in key items is another way to exhibit individuality through style. These are the garments you wear the most and serve as the backbone of your wardrobe. Consider the pieces that you feel most comfortable wearing and that you wear frequently when assembling your fundamental closet. Such items could include a well-tailored pair of jeans, a versatile dress, or a classic blazer.
Accessories provide another means of incorporating a personal touch into your outfits. Select accessories that represent your personality and style, and enjoy experimenting with different jewelry, handbags, and shoes.
At the end of the day, the most important thing is to be confident in your skin and to wear what makes you feel good. So embrace your unique style and never be afraid to stand out and express yourself.
Conclusion
Fashion and style are an outlet for personal expression and self-assurance. For transgender women, discovering garments and accessories that convey one's unique identity can be a fulfilling journey. By comprehending your body type, selecting suitable textiles, experimenting with a variety of colors and patterns, investing in essential items, and accessorizing with self-assurance, you can establish a wardrobe that bestows a feeling of ease and confidence in your skin.
Remember that fashion is a means of expressing oneself, and as such, there are no strict regulations or limitations. Do not be afraid to step outside of your comfort zone and push the boundaries. Experiment with a variety of styles and trends to determine which ones work best for you. Identify and embrace those that make you feel confident and serene. Your style ought to reflect your values and personality.
In conclusion, personal style and fashion are about discovering what feels right for you and what brings you happiness. Acknowledge your uniqueness and do not be apprehensive about standing out and demonstrating your identity. Armed with the appropriate clothing, accessories, and self-assurance, you can pull off any style and feel phenomenal in your skin.